Maeda Toshiie is a character that appeared in the first Sengoku BASARA. He is one of Nobunaga's famous generals. He is the husband of Matsu and is Maeda Keiji's uncle. He cares deeply for his family.
Description
Edit
Another of Oda's most prominent vassals, though this isn't very apparent in the games. A strong family man, he loves his wife Matsu and adopted nephew Keiji, but he doesn't have much for brains and seems to be perpetually famished, often asking Matsu for more food, even though he's had enough. He is also the usual target of Keiji's pranks which often lead him to chase Keiji around the house. Wields a trident. In the overseas release of Sengoku BASARA, Devil Kings, he is a cut character.
Role in Games
Edit
His story in Sengoku BASARA 2 revolves around hunting down his nephew in order to bring him back home after Keiji pulls another prank on Toshiie, turning his bathwater icy cold. He and Matsu encounter many different people who had seen Keiji and eventually succeed in dragging him back.
In Sengoku BASARA 3, he and Matsu are joint bosses in The Battle of Tetorigawa. First, he is fought in a small area protected by a gate, where he will recite his version of the Maeda Clan Rules. After 25% of his life is diminished, Matsu will appear to aid him, reciting her Maeda Clan Rules. The two will then argue over the real rules. After half of their lives are diminished, they will retreat to the full battlefield and have dinner. After their defeat, Yoshiaki Mogami will peer from a food stall, beginning the storyline regarding Matsu's capture.
"Wow, you're even slower than Keiji!" - To the player in Tetorigawa, Sengoku BASARA 3.
Kemono no Rengeki
Edit
獣の連撃 (Beast Combination Attack)
Yasei no Zangeki
Edit
Honoo no Chouyaku
Edit
Higuchi no Rendan
Edit
火口の連弾 (Volcano Combination Shot)
Koi, Taka yo!
Edit
Honnou no Tageki
Edit
Historical information
Edit

Maeda Toshiie '前田利家 'January 15, 1539 – April  27, 1599 Maeda Toshiie was the fourth on Maeda's seven sons. He was usually called Matazaemon. He became Oda's servant when he was 12 and quickly progressed up the career ladder becoming a commanding officer. For the murder of a servant Nobunaga expelled Toshiie, but he remained loyal to his lord and later regained his favour. He was even allowed to become the head of Maeda clan (rare opportunity for the fourth son). Toshiie also proved his loyalty to Toyotomi Hideyoshi and participated in his Korean campaign. Toshiie owned vast territories received from Nobunaga and Hideyoshi and was announced among the Five Elders bound to support Toyotomi Hideyori until his coming of age. Before dying Hideyoshi even asked Toshiie to become his son's bodyguard. Maeda dutifully kept his promise for a year before he in his turn fell ill and died. While Hideyoshi was called Nobunaga's "monkey", Toshiie was called his "dog". Maeda died in the year 1599 at the age of 61.

How to Unlock
Edit
Sengoku BASARA
Games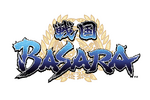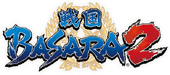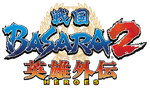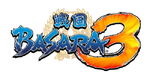 Series
Anime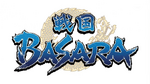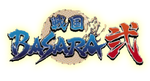 Film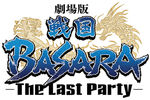 Live-Action

Characters
Sengoku BASARA
Date Masamune • Sanada Yukimura • Oda Nobunaga • Nōhime • Uesugi Kenshin • Takeda Shingen • Itsuki • Xavi • Mori Ranmaru • Akechi Mitsuhide • Kasuga • Maeda Toshiie • Matsu • Sarutobi Sasuke • Shimazu Yoshihiro • Honda Tadakatsu
Sengoku BASARA 2
Maeda Keiji • Chōsokabe Motochika • Mōri Motonari • Toyotomi Hideyoshi • Takenaka Hanbei • Miyamoto Musashi
Sengoku BASARA 2 Heroes
Katakura Kojūrō • Azai Nagamasa • Oichi • Fūma Kotarō • Hōjō Ujimasa • Tokugawa Ieyasu • Honganji Kennyo • Imagawa Yoshimoto
Sengoku BASARA 3
Ishida Mitsunari • Ōtani Yoshitsugu • Saika Magoichi • Kuroda Kanbei • Tsuruhime
Sengoku BASARA 3 Utage
Matsunaga Hisahide • Kobayakawa Hideaki • Tenkai • Mogami Yoshiaki • Tachibana Muneshige • Ōtomo Sōrin
Sengoku BASARA 4
Shima Sakon • Shibata Katsuie • Yamanaka Shikanosuke • Gotō Matabei • Ii Naotora
Sengoku BASARA 4 Sumeragi
Ashikaga Yoshiteru • Kyōgoku Maria • Sen no Rikyū
Sengoku BASARA Sanada Yukimura-den
Sanada Masayuki • Sanada Nobuyuki
Area Warlords
Nanbu Harumasa • Satake Yoshishige • Utsunomiya Hirotsuna • Anegakōji Yoritsuna • Amago Haruhisa
Other Characters
Gohonyari • Naoe Kanetsugu • Miyoshi Trio
Sengoku BASARA Judge End
Sakai Tadatsugu • Isono Kazumasa
Ad blocker interference detected!
Wikia is a free-to-use site that makes money from advertising. We have a modified experience for viewers using ad blockers

Wikia is not accessible if you've made further modifications. Remove the custom ad blocker rule(s) and the page will load as expected.