Matsu is a character first introduced in Sengoku BASARA. She is the wife of Maeda Toshiie.
Description
Edit
Matsu is more responsible than her husband but still loves him whole-heartedly. She is more harsh on her nephew, Maeda Keiji, than Toshiie but this is because she feels he has more potential than he displays. Due to her characteristics, fans call her the ideal housewife. She possesses the unique ability to summon animals.
Role in Games
Edit
In Sengoku BASARA 2, Matsu's story revolves around finding various ingredients with which to cook a good meal for Toshiie and Keiji.
In Sengoku BASARA 3, despite being a non-playable character, Matsu is somewhat important to the story of the game. After being kidnapped by Mogami Yoshiaki, she is held hostage by him, which forces Toshiie to ally himself with the Eastern Army. The player can rescue her should they fight Mogami at Hasedo.
Because she is held hostage, if the player is playing Keiji's blue path, Keiji is forced to make a decision over whether to continue to stay with Magoichi in the Western Army or to leave the woman that he loves. Should Keiji 
leave the Western Army, he will appeal to Yoshiaki for his aunt's safety and rescue her. Should he stay with 
Magoichi, Keiji and Toshiie will attack Ieyasu at Sekigahara while Magoichi rescues Matsu.
Her Height is 5'7 (170 cm)
In Sengoku Basara 1 she wields a katana in Uesugi Kenshin's style with very similar moves, however in later titles she wields a naginata.
Sengoku Basara 1
Kogitsune (小狐)
Baikou (梅光)
Kodaka (小鷹)
Kikka
Kamui (神威)
Maeda-ke no shokutaku (前田家の食卓)
Sengoku Basara 2
Kogitsune (小狐)
Aika (藍華)
Kotsubame (小燕)
Midorikake (翠翔)
Kosagi (小鷺)
Kodaka (小鷹)
Maeda-ke no Houki (前田家のほうき)
Amakake (天翔)
Ike, Jiroumaru! (Go, Jiroumaru!)
Calls wild boars, who charge foes while running zigzag.
After level up the boars increase in size.
Utage and Sumeragi : The boar's movement change to straight forward, and if you hold the button the boar will assist in battle.
Tomero, Saburoumaru! (Stop, Saburoumaru!)
Moles are called from underground, which stop enemy movement
for a while.
After level up the number of moles that can be called at one
time increases.
Utage and Sumeragi : Not only stop enemy's movement, they will charge through the enemy.
Ikare, Goroumaru! (Get Angry, Goroumaru!)
A giant bear is called, which scares weak-spirited enemies
to the point they can't stand up with its mighty roaring voice.
After level up, the bear's attacks increase in number.
Utage and Sumeragi : you can ride the bear if you hold the button.
Tobe, Taromaru! (Fly, Taromaru!)
Hawks are called and come near, then attack enemies.
After level up the number of flying hawks increase.
Utage and Sumeragi : If the button is hold, a hawk will fly around you and you can glide with it when you double jump
Koryu Suiseidzuki (Ancient School - Comet Thrust)
Quick thrust combination with the back end of the
naginata.
The last blow beats down enemies.
Additional button pressing raises number of hits.
The number of attacks increases after level up.
Koryu Amakakeboshi (Ancient School - Star Galloping in the Sky)
High-speed rush attack.
After level up, additional button pressing enables consecutive
attacks.
Koryu Ama no Seiun (Ancient School - Star Nebula)
A vortex is created by rotating the naginata; surrounding
enemies are engulfed in it.
Additional button pressing raises number of hits.
The number of attacks increases after level up.
Sumeragi : Additional effect added when you got any animal support
Revision skill
summon boar and mole while gliding through the enemy
Basara Attack

Summoning wolves to attack the enemies

Summon all of her animals to attack the enemies
Historical information
Edit

Maeda Matsu (前田 まつ) 1547 – 1617
Known in Japan as o-Matsu no Kata (お松の方) was a Japanese woman of the 16th century. She was the wife of Maeda Toshiie, who founded the Kaga Domain. Matsu had a reputation for intelligence; she was skilled at both literary and martial arts. Her sons--Toshinaga, Toshimasa, Toshitsune, Toshitaka, and Toshitoyo, who were each born throughout Matsu's marriage to Toshiie--were each allowed their own individual title of daimyo and their own private fief. She died at the age of 70 in the year 1617.
How to Unlock
Edit
Sengoku BASARA
Games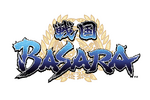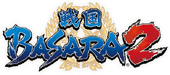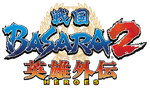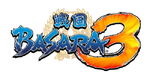 Series
Anime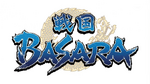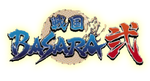 Film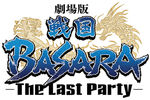 Live-Action

Characters
Sengoku BASARA
Date Masamune • Sanada Yukimura • Oda Nobunaga • Nōhime • Uesugi Kenshin • Takeda Shingen • Itsuki • Xavi • Mori Ranmaru • Akechi Mitsuhide • Kasuga • Maeda Toshiie • Matsu • Sarutobi Sasuke • Shimazu Yoshihiro • Honda Tadakatsu
Sengoku BASARA 2
Maeda Keiji • Chōsokabe Motochika • Mōri Motonari • Toyotomi Hideyoshi • Takenaka Hanbei • Miyamoto Musashi
Sengoku BASARA 2 Heroes
Katakura Kojūrō • Azai Nagamasa • Oichi • Fūma Kotarō • Hōjō Ujimasa • Tokugawa Ieyasu • Honganji Kennyo • Imagawa Yoshimoto
Sengoku BASARA 3
Ishida Mitsunari • Ōtani Yoshitsugu • Saika Magoichi • Kuroda Kanbei • Tsuruhime
Sengoku BASARA 3 Utage
Matsunaga Hisahide • Kobayakawa Hideaki • Tenkai • Mogami Yoshiaki • Tachibana Muneshige • Ōtomo Sōrin
Sengoku BASARA 4
Shima Sakon • Shibata Katsuie • Yamanaka Shikanosuke • Gotō Matabei • Ii Naotora
Sengoku BASARA 4 Sumeragi
Ashikaga Yoshiteru • Kyōgoku Maria • Sen no Rikyū
Sengoku BASARA Sanada Yukimura-den
Sanada Masayuki • Sanada Nobuyuki
Area Warlords
Nanbu Harumasa • Satake Yoshishige • Utsunomiya Hirotsuna • Anegakōji Yoritsuna • Amago Haruhisa
Other Characters
Gohonyari • Naoe Kanetsugu • Miyoshi Trio
Sengoku BASARA Judge End
Sakai Tadatsugu • Isono Kazumasa
Ad blocker interference detected!
Wikia is a free-to-use site that makes money from advertising. We have a modified experience for viewers using ad blockers

Wikia is not accessible if you've made further modifications. Remove the custom ad blocker rule(s) and the page will load as expected.