The Miyoshi Trio (三好三人衆), also sometimes referred to as the Miyoshi Death Trio, are a team of Samurai in the service of Matsunaga Hisahide. They all sport masks, wield lances in battle and have made appearances in Sengoku BASARA 2 Heroes, Sengoku BASARA 3 Utage, as well as a few episodes during the anime's first season.
Appearances
Edit
In Azai Nagamasa's mission, he will encounter the Miyoshi Trio while they raze a village.
In Maeda Keiji's mission, he and Toyotomi Hideyoshi encounter the same group while defending a village. Later they fought and defeated them. The trio appear on the gate, defending it.
In Katakura Kojūrō's mission, the trio will defend the gate from him.
In Arena Mode, they will appear several times.
Historical Information
Edit
The Miyoshi Trio are based on the Miyoshi Clan, a Japanese family descended from Emperor Seiwa and the Minamoto Clan.
At the beginning of the 14th century AD, Ogasawara Nagafusa settled in Shikoku. His descendant in the 8th-century generation settled in the district of Miyoshi and took the name of the place. They were great vassals of the Hosokawa Clan the all powerful in Shikoku.
Sengoku BASARA
Games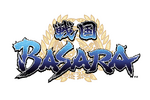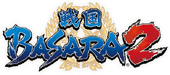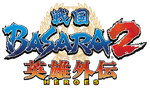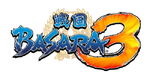 Series
Anime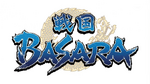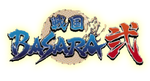 Film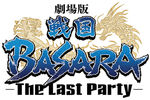 Live-Action

Characters
Sengoku BASARA
Date Masamune • Sanada Yukimura • Oda Nobunaga • Nōhime • Uesugi Kenshin • Takeda Shingen • Itsuki • Xavi • Mori Ranmaru • Akechi Mitsuhide • Kasuga • Maeda Toshiie • Matsu • Sarutobi Sasuke • Shimazu Yoshihiro • Honda Tadakatsu
Sengoku BASARA 2
Maeda Keiji • Chōsokabe Motochika • Mōri Motonari • Toyotomi Hideyoshi • Takenaka Hanbei • Miyamoto Musashi
Sengoku BASARA 2 Heroes
Katakura Kojūrō • Azai Nagamasa • Oichi • Fūma Kotarō • Hōjō Ujimasa • Tokugawa Ieyasu • Honganji Kennyo • Imagawa Yoshimoto
Sengoku BASARA 3
Ishida Mitsunari • Ōtani Yoshitsugu • Saika Magoichi • Kuroda Kanbei • Tsuruhime
Sengoku BASARA 3 Utage
Matsunaga Hisahide • Kobayakawa Hideaki • Tenkai • Mogami Yoshiaki • Tachibana Muneshige • Ōtomo Sōrin
Sengoku BASARA 4
Shima Sakon • Shibata Katsuie • Yamanaka Shikanosuke • Gotō Matabei • Ii Naotora
Sengoku BASARA 4 Sumeragi
Ashikaga Yoshiteru • Kyōgoku Maria • Sen no Rikyū
Sengoku BASARA Sanada Yukimura-den
Sanada Masayuki • Sanada Nobuyuki
Area Warlords
Nanbu Harumasa • Satake Yoshishige • Utsunomiya Hirotsuna • Anegakōji Yoritsuna • Amago Haruhisa
Other Characters
Gohonyari • Naoe Kanetsugu • Miyoshi Trio
Sengoku BASARA Judge End
Sakai Tadatsugu • Isono Kazumasa
Ad blocker interference detected!
Wikia is a free-to-use site that makes money from advertising. We have a modified experience for viewers using ad blockers

Wikia is not accessible if you've made further modifications. Remove the custom ad blocker rule(s) and the page will load as expected.