Ranmaru is portrayed as a young teenage boy. He is loyal to Oda Nobunaga and Chōsokabe Motochika, who usually rewards him with candy.
Description
Edit
Ranmaru eagerly desired recognition from his master and will fight eagerly for his uncle, Motochika. Ranmaru was confirmed dead in Sengoku BASARA 3,but survives in anime. He often fights with his master's bride, Nōhime.
In Devil Kings, he was referred to as Hornet.
In Sengoku BASARA 3, when Oichi was fighting Tenkai she mentions Ranmaru with white feathers. Oichi also mistakes Tsuruhime for Ranmaru due to their weapons.
In Sengoku BASARA Samurai Kings, he rests under a tree when a girl identified as Itsuki approaches him.
Ranmaru can shoot multiple arrows at once. He is shown pouring a rain of arrows down on Katakura, the Right Eye of Oushuu.
Historical information
Edit

Mori Ranmaru
(森 蘭丸, 1565–June 21, 1582)
, born
Mori Nagasada
(森 長定), was the son of
Mori Yoshinari
, and had 5 brothers in total, from the province of
Mino
. He was a member of the
Mori Clan
, descendants of the
Seiwa Genji
.
From an early age, Ranmaru was an attendant to Oda Nobunaga who recognized him for his talents and loyalty, he was appointed to a responsible post. At Ōmi, he was given 500 koku, and after Takeda Katsuyori's death, he was awarded the 50,000 koku at Iwamura Castle. Ranmaru and his younger brothers perished defending Oda Nobunaga during the Incident at Honnō-ji in 1582 at the age of 18. Ranmaru's bravery and devotion is remembered throughout history, and especially during the Edo period because of his decision to commit seppuku and follow Nobunaga in death.
Oda and Mori's lord-vassal relationship was thought to have followed the shudo tradition, and was widely admired in Japan for its strength. In the nanshoku literature of the Edo period, it was widely understood that Oda and Mori had a sexual relationship that was commonly found in those times
How to Unlock
Edit
Sengoku BASARA
Games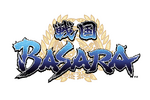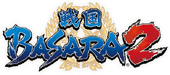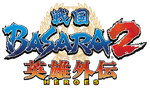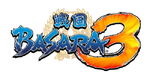 Series
Anime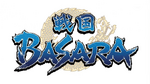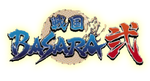 Film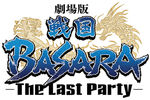 Live-Action

Characters
Sengoku BASARA
Date Masamune • Sanada Yukimura • Oda Nobunaga • Nōhime • Uesugi Kenshin • Takeda Shingen • Itsuki • Xavi • Mori Ranmaru • Akechi Mitsuhide • Kasuga • Maeda Toshiie • Matsu • Sarutobi Sasuke • Shimazu Yoshihiro • Honda Tadakatsu
Sengoku BASARA 2
Maeda Keiji • Chōsokabe Motochika • Mōri Motonari • Toyotomi Hideyoshi • Takenaka Hanbei • Miyamoto Musashi
Sengoku BASARA 2 Heroes
Katakura Kojūrō • Azai Nagamasa • Oichi • Fūma Kotarō • Hōjō Ujimasa • Tokugawa Ieyasu • Honganji Kennyo • Imagawa Yoshimoto
Sengoku BASARA 3
Ishida Mitsunari • Ōtani Yoshitsugu • Saika Magoichi • Kuroda Kanbei • Tsuruhime
Sengoku BASARA 3 Utage
Matsunaga Hisahide • Kobayakawa Hideaki • Tenkai • Mogami Yoshiaki • Tachibana Muneshige • Ōtomo Sōrin
Sengoku BASARA 4
Shima Sakon • Shibata Katsuie • Yamanaka Shikanosuke • Gotō Matabei • Ii Naotora
Sengoku BASARA 4 Sumeragi
Ashikaga Yoshiteru • Kyōgoku Maria • Sen no Rikyū
Sengoku BASARA Sanada Yukimura-den
Sanada Masayuki • Sanada Nobuyuki
Area Warlords
Nanbu Harumasa • Satake Yoshishige • Utsunomiya Hirotsuna • Anegakōji Yoritsuna • Amago Haruhisa
Other Characters
Gohonyari • Naoe Kanetsugu • Miyoshi Trio
Sengoku BASARA Judge End
Sakai Tadatsugu • Isono Kazumasa
Ad blocker interference detected!
Wikia is a free-to-use site that makes money from advertising. We have a modified experience for viewers using ad blockers

Wikia is not accessible if you've made further modifications. Remove the custom ad blocker rule(s) and the page will load as expected.