Nanbu Harumasa is a non-playable area warlord who appears in Sengoku BASARA 3.
Description
Edit
Harumasa is a grey-haired ninja. He wears dark-grey clothes with black edges and Japanese writings on it. Also, he wears a black band on his forehead and covers his right eye with it. He seems to be a dark element character who can unleash will'o'wisps and summon or revive soldiers. He uses a ninjatō as his weapon.
He is also unlockable as an ally, if defeated by Oichi in her green route. As an ally, he has a special ability: Live Forever, which can revive and fully heal your hero, this only happen once per battle
Historical Information
Edit
In the Sengoku period the Nanbu clan reached the zenith of its power under the headship of Nanbu Harumasa.
Harumasa is the head of the Nanbu Clan which claimed descent from the Takeda Clan and originated in northern Japan (specifically Mutsu Province).
During the Sekigahara Campaign, the Nanbu Clan supported Tokugawa Ieyasu and aided Mogami Yoshiaki and Date Masamune against the forces of Uesugi.
Nanbu Harumasa is one of the 6 characters who have a more generic design and do not have much role in the storyline.
His army crest seems to be the ikko-ikki icon which is strange since Nobunaga wiped them out
Sengoku BASARA
Games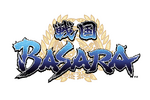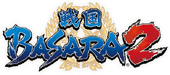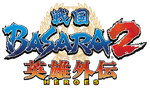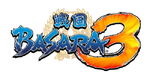 Series
Anime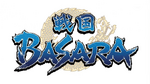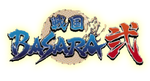 Film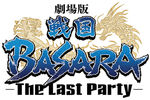 Live-Action

Characters
Sengoku BASARA
Date Masamune • Sanada Yukimura • Oda Nobunaga • Nōhime • Uesugi Kenshin • Takeda Shingen • Itsuki • Xavi • Mori Ranmaru • Akechi Mitsuhide • Kasuga • Maeda Toshiie • Matsu • Sarutobi Sasuke • Shimazu Yoshihiro • Honda Tadakatsu
Sengoku BASARA 2
Maeda Keiji • Chōsokabe Motochika • Mōri Motonari • Toyotomi Hideyoshi • Takenaka Hanbei • Miyamoto Musashi
Sengoku BASARA 2 Heroes
Katakura Kojūrō • Azai Nagamasa • Oichi • Fūma Kotarō • Hōjō Ujimasa • Tokugawa Ieyasu • Honganji Kennyo • Imagawa Yoshimoto
Sengoku BASARA 3
Ishida Mitsunari • Ōtani Yoshitsugu • Saika Magoichi • Kuroda Kanbei • Tsuruhime
Sengoku BASARA 3 Utage
Matsunaga Hisahide • Kobayakawa Hideaki • Tenkai • Mogami Yoshiaki • Tachibana Muneshige • Ōtomo Sōrin
Sengoku BASARA 4
Shima Sakon • Shibata Katsuie • Yamanaka Shikanosuke • Gotō Matabei • Ii Naotora
Sengoku BASARA 4 Sumeragi
Ashikaga Yoshiteru • Kyōgoku Maria • Sen no Rikyū
Sengoku BASARA Sanada Yukimura-den
Sanada Masayuki • Sanada Nobuyuki
Area Warlords
Nanbu Harumasa • Satake Yoshishige • Utsunomiya Hirotsuna • Anegakōji Yoritsuna • Amago Haruhisa
Other Characters
Gohonyari • Naoe Kanetsugu • Miyoshi Trio
Sengoku BASARA Judge End
Sakai Tadatsugu • Isono Kazumasa