Sanada Nobuyuki is the elder brother of Sanada Yukimura, and confirmed to appear in the upcoming spinoff, Sengoku BASARA Sanada Yukimura-den.
Description
Edit
Nicknamed "Lion of Shinano", Nobuyuki is a powerful fighter with his satellite-like spear(official name is 'ladder spear')
Bukuu
Kouga
Tokari
Zyuuoushin
獣央芯(The Heart of the Beast)
Mitto
Renjishi
Historical Information
Edit
Sanada Nobuyuki 1566 - November 12, 1658 was a Japanese samurai of the Sengoku period. He was the son of Sanada Masayuki and oldest brother of Sanada Yukimura. 
He married Komatsuhime (Inahime), daughter of Honda Tadakatsu and adopted daughter of Tokugawa Ieyasu.
How to Unlock
Edit
Prior to taking up the role of Nobuyuki, Hosoya lent his voice to the eldest of the Miyoshi Trio.
Nobuyuki calls his younger brother Yukimura as Genjiro (源次郎) , an alternate name of Yukimura
His hairstyle takes its form from Renjishi(連獅子,"Dance of a Pair of Lions") ,a famous dance in the Kabuki theatre.
Sengoku BASARA
Games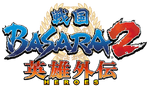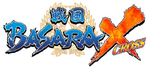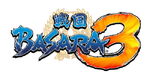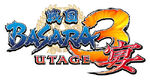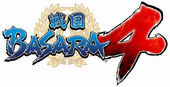 Series
Anime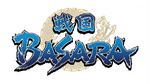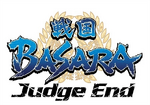 Film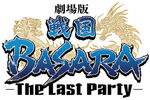 Live-Action
Characters
Sengoku BASARA
Date Masamune • Sanada Yukimura • Oda Nobunaga • Nōhime • Uesugi Kenshin • Takeda Shingen • Itsuki • Xavi • Mori Ranmaru • Akechi Mitsuhide • Kasuga • Maeda Toshiie • Matsu • Sarutobi Sasuke • Shimazu Yoshihiro • Honda Tadakatsu
Sengoku BASARA 2
Maeda Keiji • Chōsokabe Motochika • Mōri Motonari • Toyotomi Hideyoshi • Takenaka Hanbei • Miyamoto Musashi
Sengoku BASARA 2 Heroes
Katakura Kojūrō • Azai Nagamasa • Oichi • Fūma Kotarō • Hōjō Ujimasa • Tokugawa Ieyasu • Honganji Kennyo • Imagawa Yoshimoto
Sengoku BASARA 3
Ishida Mitsunari • Ōtani Yoshitsugu • Saika Magoichi • Kuroda Kanbei • Tsuruhime
Sengoku BASARA 3 Utage
Matsunaga Hisahide • Kobayakawa Hideaki • Tenkai • Mogami Yoshiaki • Tachibana Muneshige • Ōtomo Sōrin
Sengoku BASARA 4
Shima Sakon • Shibata Katsuie • Yamanaka Shikanosuke • Gotō Matabei • Ii Naotora
Sengoku BASARA 4 Sumeragi
Ashikaga Yoshiteru • Kyōgoku Maria • Sen no Rikyū
Sengoku BASARA Sanada Yukimura-den
Sanada Masayuki • Sanada Nobuyuki
Area Warlords
Nanbu Harumasa • Satake Yoshishige • Utsunomiya Hirotsuna • Anegakōji Yoritsuna • Amago Haruhisa
Other Characters
Gohonyari • Naoe Kanetsugu • Miyoshi Trio
Sengoku BASARA Judge End
Sakai Tadatsugu • Isono Kazumasa
Ad blocker interference detected!
Wikia is a free-to-use site that makes money from advertising. We have a modified experience for viewers using ad blockers

Wikia is not accessible if you've made further modifications. Remove the custom ad blocker rule(s) and the page will load as expected.