Sasuke is a ninja in service to Sanada Yukimura, and thus also to Takeda Shingen. He always coolly stands by his master Yukimura and aids him whenever possible. He made a rivalry with Kasuga, a ninja in service to Uesugi Kenshin, an enemy of Shingen.
Description
Edit
After Toyotomi Hideyoshi died, Shingen fell ill and Yukimura took control over the Takeda army. Sasuke kept aiding Yukimura, even when he had to make terrible decisions. It's often assumed that Sasuke has a crush on Kasuga, but his feelings toward her are closer to that of a brother's.[1]
Gameplay
Edit
Sarutobi Sasuke fights using dual Shuriken, type of Koga Shuriken. Prior to Sengoku Basara 3 Utage, he possess a mid tier speed and attack, contrary to his roles as a shinobi. However, in Sengoku Basara 3 Utage, he have been upgraded with so many new features, and probably one of the characters with so many changes from the previous Sengoku Basara 2 to Sengoku Basara 3 or 3 Utage. And now he already become one of the fastest and savvy character in this game.
His S-string consist of 8 Hit combo with mid tier-speed, that the speed somewhat increased during Basara 3 Utage installment. The finishing moves also different, Prior to Basara 3, he finished the combo by throwing his shuriken in cross shape, sweeping all nearby nemeies, while in Basara 3 Utage, he throws both of the shuriken forward, deals great multihit damage.
Waxing moon
Sasuke throws his shuriken into a distance, then he rushes quickly to his shuriken.
Half moon
Sasuke throws and spins his shuriken with a wire, pulling enemies entangled in it.
Waving Moon
Sasuke penetrates in through the ground,then bursting up from the ground to make enemies above thrown.
Invisible
Sasuke stealthing through enemies.
Dark Clone
Sasuke creating a clone made of darkness that imitates his move, Dark Elemental.
Spin Clone
Sasuke creating a clone made of darkness and throws it while the clone is spinning.
Historical information
Edit

Sarutobi Sasuke (猿飛佐助) 
There is a legend that Yukimura had 10 ninja in his service – Sanada Ten Brave (真田十勇士, Sanada Juuyuushi?). Sarutobi Sasuke was one of them. Historians have not come to the agreement as to whether the shinobi existed or not. Some consider him a fictional character with no reference to real people; others believe that Sarutobi is the historical character Kozuki Sasuke. Sasuke learned ninjutsu at Kouga – Tozawa Hakuunsai. The name Sarutobi is translated as "monkey jump" consisting of two kanji characters - saru (猿, monkey?) and tobi (飛, jump?). Sasuke was said to have monkey-like agility and speed, especially when climbing trees. Japanese legends describe Sasuke as an orphan adopted and brought up by monkeys, which explains his abilities. Supposedly Sasuke died along with Yukimura in the summer siege of Osaka Castle.

How to Unlock
Edit
"Sarutobi" means monkey jump, or 'flying monkey' depending on the reading.
Reference List
Edit
Sengoku BASARA
Games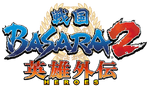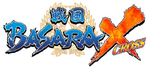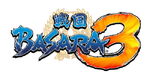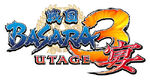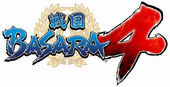 Series
Anime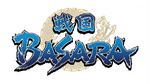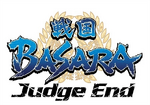 Film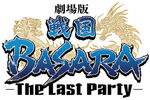 Live-Action
Characters
Sengoku BASARA
Date Masamune • Sanada Yukimura • Oda Nobunaga • Nōhime • Uesugi Kenshin • Takeda Shingen • Itsuki • Xavi • Mori Ranmaru • Akechi Mitsuhide • Kasuga • Maeda Toshiie • Matsu • Sarutobi Sasuke • Shimazu Yoshihiro • Honda Tadakatsu
Sengoku BASARA 2
Maeda Keiji • Chōsokabe Motochika • Mōri Motonari • Toyotomi Hideyoshi • Takenaka Hanbei • Miyamoto Musashi
Sengoku BASARA 2 Heroes
Katakura Kojūrō • Azai Nagamasa • Oichi • Fūma Kotarō • Hōjō Ujimasa • Tokugawa Ieyasu • Honganji Kennyo • Imagawa Yoshimoto
Sengoku BASARA 3
Ishida Mitsunari • Ōtani Yoshitsugu • Saika Magoichi • Kuroda Kanbei • Tsuruhime
Sengoku BASARA 3 Utage
Matsunaga Hisahide • Kobayakawa Hideaki • Tenkai • Mogami Yoshiaki • Tachibana Muneshige • Ōtomo Sōrin
Sengoku BASARA 4
Shima Sakon • Shibata Katsuie • Yamanaka Shikanosuke • Gotō Matabei • Ii Naotora
Sengoku BASARA 4 Sumeragi
Ashikaga Yoshiteru • Kyōgoku Maria • Sen no Rikyū
Sengoku BASARA Sanada Yukimura-den
Sanada Masayuki • Sanada Nobuyuki
Area Warlords
Nanbu Harumasa • Satake Yoshishige • Utsunomiya Hirotsuna • Anegakōji Yoritsuna • Amago Haruhisa
Other Characters
Gohonyari • Naoe Kanetsugu • Miyoshi Trio
Sengoku BASARA Judge End
Sakai Tadatsugu • Isono Kazumasa
Ad blocker interference detected!
Wikia is a free-to-use site that makes money from advertising. We have a modified experience for viewers using ad blockers

Wikia is not accessible if you've made further modifications. Remove the custom ad blocker rule(s) and the page will load as expected.