戦国BASARA バトルヒーローズ
Sengoku BASARA Battle Heroes
Developer:
CAPCOM
Publisher:
CAPCOM
Director:
Designer:
Composer:
Rei Kondoh, CHAMY.Ishi, Taiki Endo, Yasutaka Hatade
Platforms:
PSP
Release Date:
JPApril 9, 2009
Ratings:
CERO B
Sengoku BASARA Battle Heroes is a PlayStation Portable game released by Capcom in April 2009.
Characters
Edit
Playable Characters
Edit
Returning:
Non-Playable Characters
Edit
Returning:
Gameplay System
Edit
Game Modes
Edit
Opening Theme: "JAP" by abingdon boys school
Insert Song: "Sailing Free" by OLIVIA
Oichi's Image Song: "Nemure hi no Hana" ("Sleeping Scarlet Flower") by Mamiko Noto
External Links
Edit
Sengoku BASARA
Games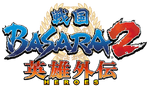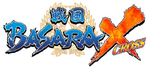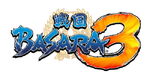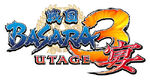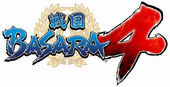 Series
Anime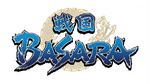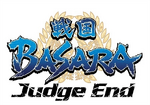 Film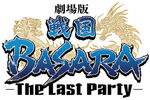 Live-Action
Characters
Sengoku BASARA
Date Masamune • Sanada Yukimura • Oda Nobunaga • Nōhime • Uesugi Kenshin • Takeda Shingen • Itsuki • Xavi • Mori Ranmaru • Akechi Mitsuhide • Kasuga • Maeda Toshiie • Matsu • Sarutobi Sasuke • Shimazu Yoshihiro • Honda Tadakatsu
Sengoku BASARA 2
Maeda Keiji • Chōsokabe Motochika • Mōri Motonari • Toyotomi Hideyoshi • Takenaka Hanbei • Miyamoto Musashi
Sengoku BASARA 2 Heroes
Katakura Kojūrō • Azai Nagamasa • Oichi • Fūma Kotarō • Hōjō Ujimasa • Tokugawa Ieyasu • Honganji Kennyo • Imagawa Yoshimoto
Sengoku BASARA 3
Ishida Mitsunari • Ōtani Yoshitsugu • Saika Magoichi • Kuroda Kanbei • Tsuruhime
Sengoku BASARA 3 Utage
Matsunaga Hisahide • Kobayakawa Hideaki • Tenkai • Mogami Yoshiaki • Tachibana Muneshige • Ōtomo Sōrin
Sengoku BASARA 4
Shima Sakon • Shibata Katsuie • Yamanaka Shikanosuke • Gotō Matabei • Ii Naotora
Sengoku BASARA 4 Sumeragi
Ashikaga Yoshiteru • Kyōgoku Maria • Sen no Rikyū
Sengoku BASARA Sanada Yukimura-den
Sanada Masayuki • Sanada Nobuyuki
Area Warlords
Nanbu Harumasa • Satake Yoshishige • Utsunomiya Hirotsuna • Anegakōji Yoritsuna • Amago Haruhisa
Other Characters
Gohonyari • Naoe Kanetsugu • Miyoshi Trio
Sengoku BASARA Judge End
Sakai Tadatsugu • Isono Kazumasa
Ad blocker interference detected!
Wikia is a free-to-use site that makes money from advertising. We have a modified experience for viewers using ad blockers

Wikia is not accessible if you've made further modifications. Remove the custom ad blocker rule(s) and the page will load as expected.