Shimazu Yoshihiro is a character introduced in the first installment and has appeared in all of the main games ever since.
Description
Edit
Shimazu Yoshihiro is depicted as a small, though muscular man wielding a big sword. Yoshihiro likes to fight and even more so when his rival, Honda Tadakatsu, is in the enemy ranks.
He will join the Western Army in Sengoku BASARA 3. In Fūma Kotarō's alternative story line, he joins Ōtomo Sōrin's forces and becomes a Xavist. His name is then changed into Chester Shimazu.
In Sengoku BASARA 4 he is unlocked by completing Mōri Motonari's storyline.
Historical information
Edit

Shimazu Yoshihiro 島津義弘 
August 21, 1535 – August 30, 1619
Was a general of the Shimazu clan in south Japan
After surendering to him Yoshihiro had been a willing and a skillful general for Hideyoshi. On both 1592 and 1597 of the Seven-Year War, Yoshihiro set his foot on the Korean peninsula and successfully carried out a series of battles. On 1597, working together with Todo Takatora, Kato Yoshihaki and Konishu Yukinaga, Yoshihiro defeated Won Kyun's navy. At the battle of Sacheon in 1598, facing Ming China's army counting 37,000, Yoshihiro defeated them with only 7,000 soldiers. Shimazu troops under Yoshihiro were called "Oni-Shimazu (literal translation-Shimazu demons or Shimazu ogres)" by Ming. On the final battle of the war, the Battle of Noryang , Yoshihiro's objective was to cross the Noryang Strait, link up with Konishi and retreat to Japan. The Korean admiral Yi Soon Shin that had obstructed Yoshiaki was killed by him at sea. And, he rescued all Japanese commanders, and returned to Japan.
For the Battle of Sekigahara , Yoshihiro was supposed to take the side of Tokugawa Ieyasu, but his army was was crushed on arriving for a rescue and after being humiliated, took the side of Ishida Mitsunari instead. Yet Yoshihiro could not get along with Mitsunari as well, who did not listen to any of Yoshihiro's plan including surprise night attack on the day before the actual battle. On the day of the battle, Yoshihiro and his troop of 1500 simply held ground and did not fight at all. After the rest of Mitsunari's side was wiped out, Yoshihiro was stranded in at least 30,000 of Ieyasu's troop. Vastly outnumbered, Yoshihiro tried to make a charge against Ieyasu himself but after Shimazu Toyohisa demanded that he not kill himself over a meaningless battle, Yoshihiro instead chose to charge straight through Ieyasu's troop to make an exit at the other side. By having his troop make a fighting retreat called Sutegamari where until certain number of men died holding a position and repelling an attack, the main body of army fought as well. Toyohisa and the bulk of troop died, but the charge and the retreat was a success . After beating back the chase, he picked up his wife at Sumiyoshi and went home by ships.
After recognizing why and how Yoshihiro behaved on the battle field, Ieyasu had Shimazu clan retain its domain and let Yoshihiro's son succeed him. Yoshihiro retired and took up teaching younger generations. He died on 1619 and several of his retainers who had fought along him followed him by committing suicide at age 84.

How to Unlock
Edit
Sengoku BASARA
Games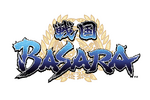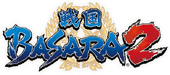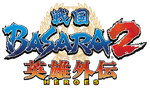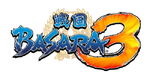 Series
Anime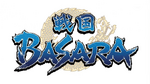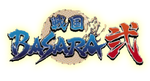 Film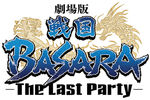 Live-Action

Characters
Sengoku BASARA
Date Masamune • Sanada Yukimura • Oda Nobunaga • Nōhime • Uesugi Kenshin • Takeda Shingen • Itsuki • Xavi • Mori Ranmaru • Akechi Mitsuhide • Kasuga • Maeda Toshiie • Matsu • Sarutobi Sasuke • Shimazu Yoshihiro • Honda Tadakatsu
Sengoku BASARA 2
Maeda Keiji • Chōsokabe Motochika • Mōri Motonari • Toyotomi Hideyoshi • Takenaka Hanbei • Miyamoto Musashi
Sengoku BASARA 2 Heroes
Katakura Kojūrō • Azai Nagamasa • Oichi • Fūma Kotarō • Hōjō Ujimasa • Tokugawa Ieyasu • Honganji Kennyo • Imagawa Yoshimoto
Sengoku BASARA 3
Ishida Mitsunari • Ōtani Yoshitsugu • Saika Magoichi • Kuroda Kanbei • Tsuruhime
Sengoku BASARA 3 Utage
Matsunaga Hisahide • Kobayakawa Hideaki • Tenkai • Mogami Yoshiaki • Tachibana Muneshige • Ōtomo Sōrin
Sengoku BASARA 4
Shima Sakon • Shibata Katsuie • Yamanaka Shikanosuke • Gotō Matabei • Ii Naotora
Sengoku BASARA 4 Sumeragi
Ashikaga Yoshiteru • Kyōgoku Maria • Sen no Rikyū
Sengoku BASARA Sanada Yukimura-den
Sanada Masayuki • Sanada Nobuyuki
Area Warlords
Nanbu Harumasa • Satake Yoshishige • Utsunomiya Hirotsuna • Anegakōji Yoritsuna • Amago Haruhisa
Other Characters
Gohonyari • Naoe Kanetsugu • Miyoshi Trio
Sengoku BASARA Judge End
Sakai Tadatsugu • Isono Kazumasa